You might have noticed I haven't logged on here in quite a while, the main reason for that is well I haven't logged in anywhere for a while. I've been VERY busy writing lots of cool stuff.
So I thought I'd post some of my projects.
CardSwitcher 2.0
When I wrote CardSwitcher I didn't plan to add anything other then just the standard WebOS style interface so the code was built around that. As I wanted to add new modes the code got messy quickly. As a result I scrapped it all and started again. I'm now almost finished the rewrite and have added
lots
of new features! Here's a sample of 2 of them.
Proper application dragging, rather then a single swipe gesture.
This is something that annoyed Channan quite a bit and actually made him stop using it beyond testing it on the iPad for me. I've also added the drag down to slingshot up effect (which has delighted the few I've shown it to).
And I've made it impossible for the scrolling to accidentally drag an application and impossible to scroll while dragging on an app, as well as making sure it's easy to cancel if you change your mind about closing an app.
I've also been doing lots of work reversing how SpringBoard manages, launches and
displays
apps over the last few months. And so have been able to add a live feed of the application rather then a static image.
Vortex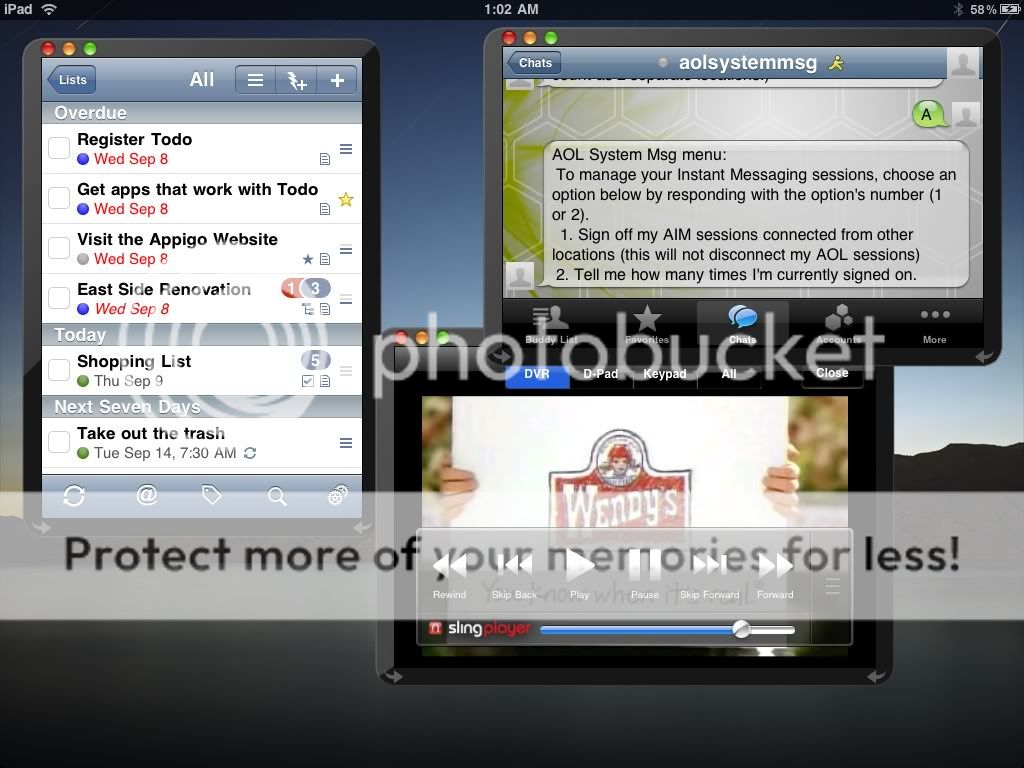 (concept image from @unimp0rtanttech)
Now as I've been researching how to display applications since before the CS rewrite I have another project lined up for after an iPad 2 jailbreak is released, called "Vortex" (just cause it sounds cool).
I got a little something running on my iPod but on a small screen it isn't very useful really, hence deciding to go with an iPad focused tweak.
I hope you enjoyed seeing the little preview of what I've been working on!